Our Customers
Pictured here is Crouse Ford customer Richard Lawrence Sr.
He is pictured with his new 2015 F-150 as well as his 1955 F-100.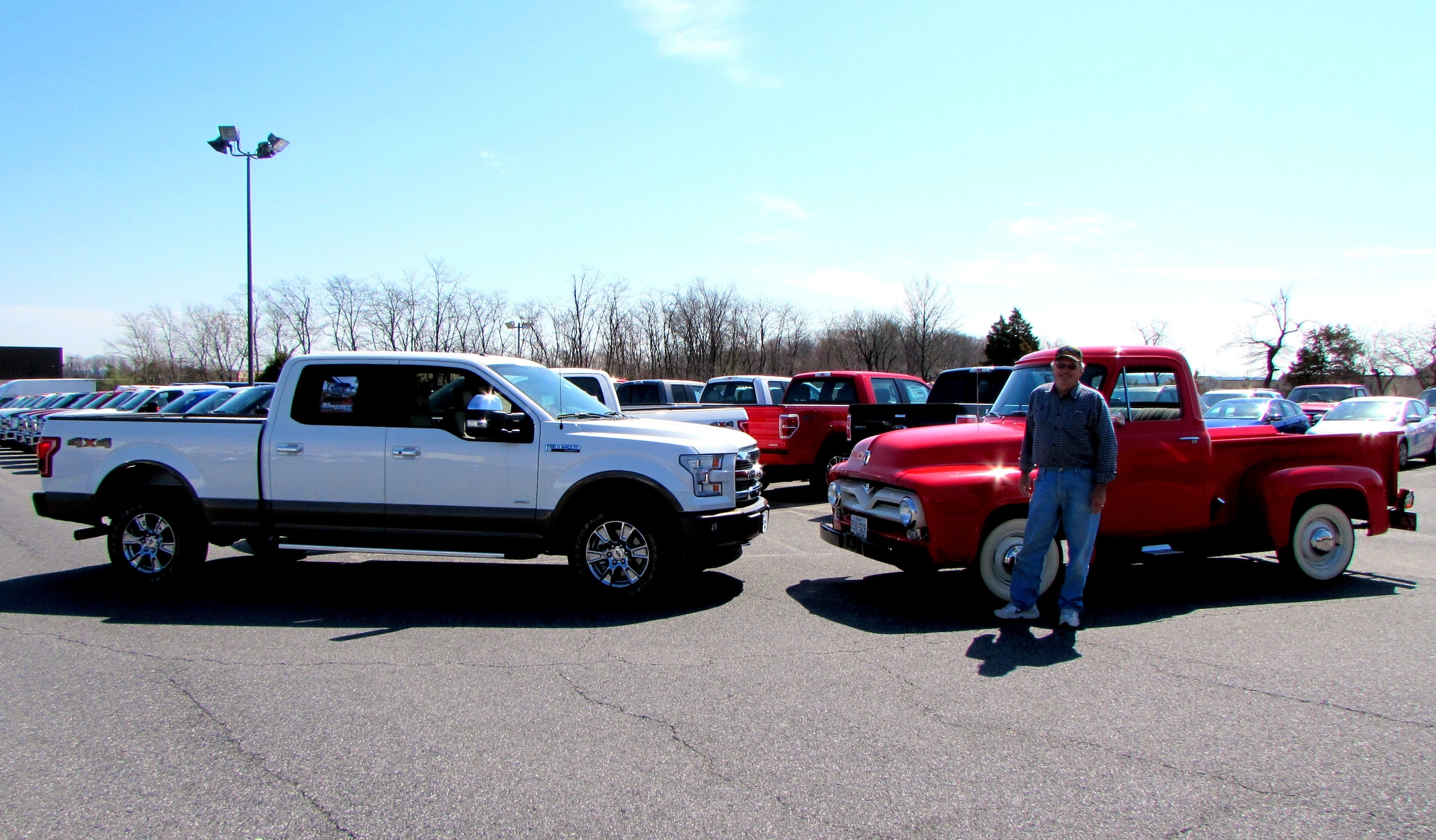 Pictured here is Rosemary, the first customer to purchase a 2015 Mustang from Crouse Ford. We would like to congratulate Rose on her recent retirement. Enjoy it, Rose!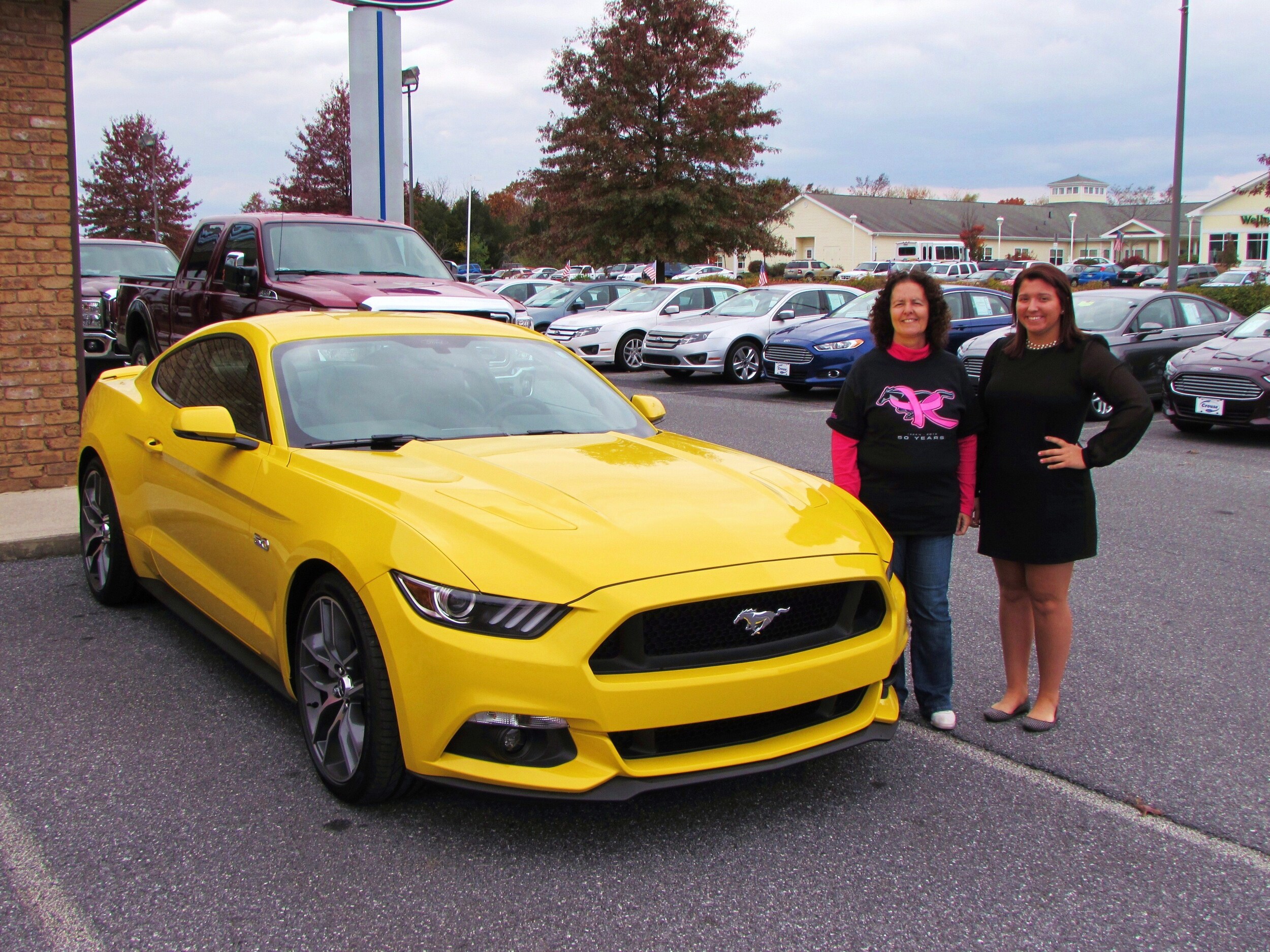 Pictured here is 7 month old Kinlei Estelle, the winner of our 2014 Facebook Halloween Costume Contest!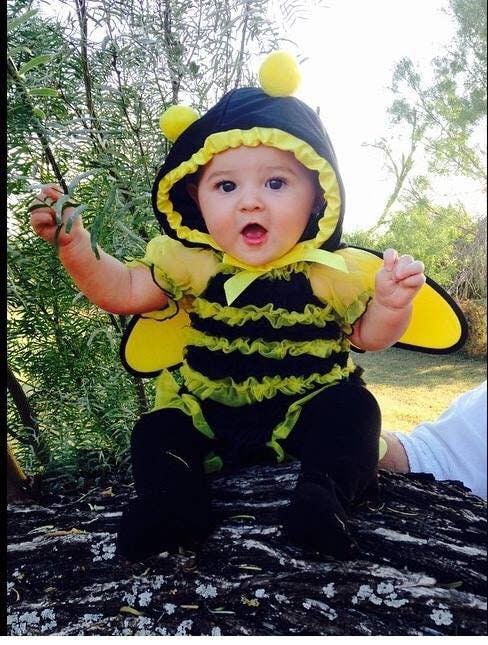 ---
 Pictured here is Frank & 2 year old Rambo of Bethpage, New York with his new F-350 Lariat Crew Cab.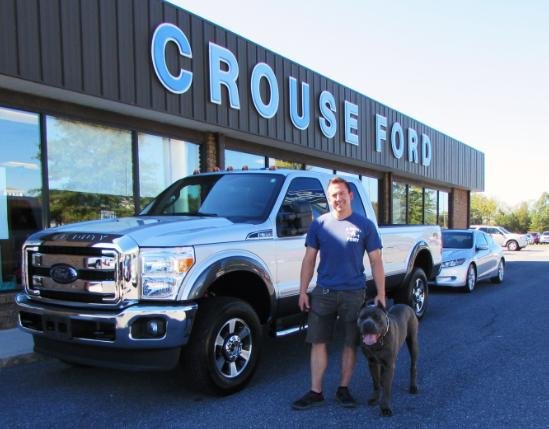 ---
Crouse Crusaders are proud to present over $1,400 to benefit The American Cancer Society. Participants from Crouse Ford walked in the Relay for Life at the Carroll Vista community on June 7, 2014. 
Pictured are group organizers and fundraisers Lilly Ebaugh, and Debbie Frazier.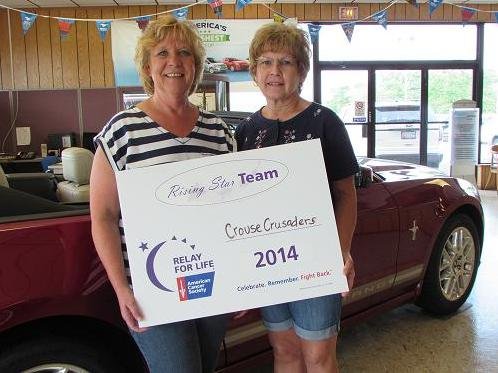 ---
Pictured here is Tyler Bowie, of Westminster. 
Congratulations to Tyler on his purchase of this 2014 F-150 XLT!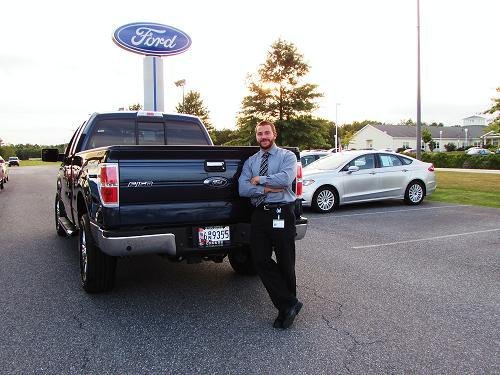 ---
The Beatty family of New Windsor just purchased their first Ford! The 2014 Escape will serve them well, and we are happy to have found a vehicle to fit their needs!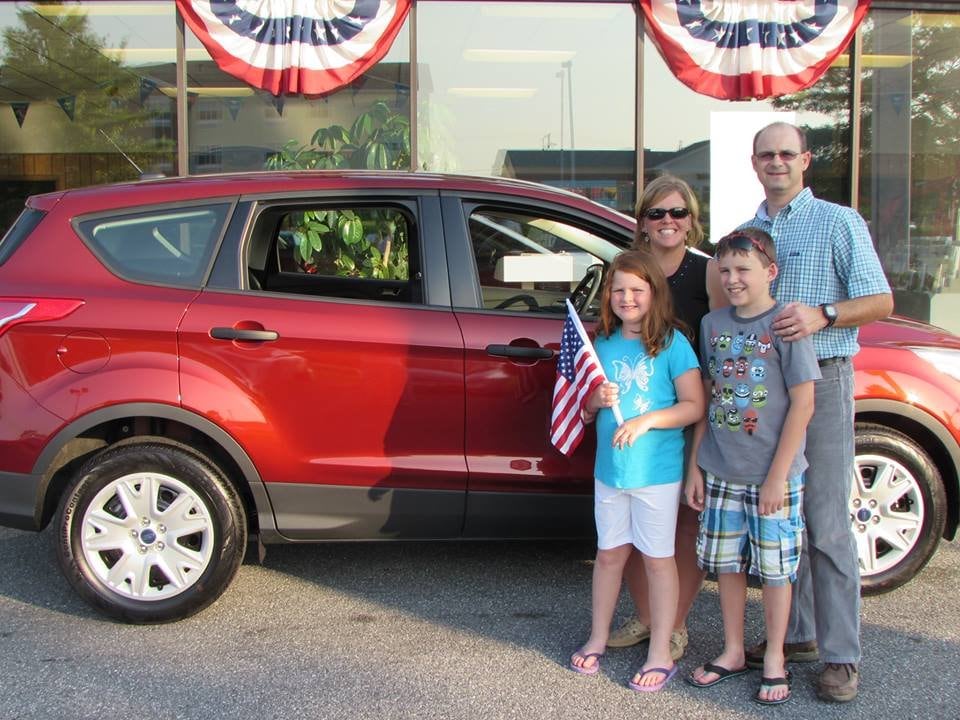 ---
Pictured here is Catherine Poss, of Taneytown. 
Congratulations to Catherine on her purchase of this 2010 Ford Fusion SE!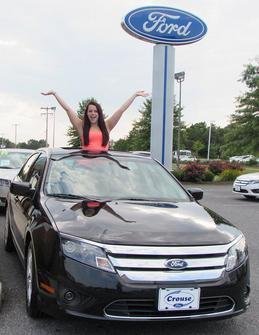 ---
Pictured is long time Crouse Ford customer Jim Plank of Union Bridge, who is now the owner of this 2014 F-250! 
This is Jim's first 'new' vehicle in 20 years. His last truck, a 1994 F-250 was also purchased here at Crouse, and will now be 'retired.'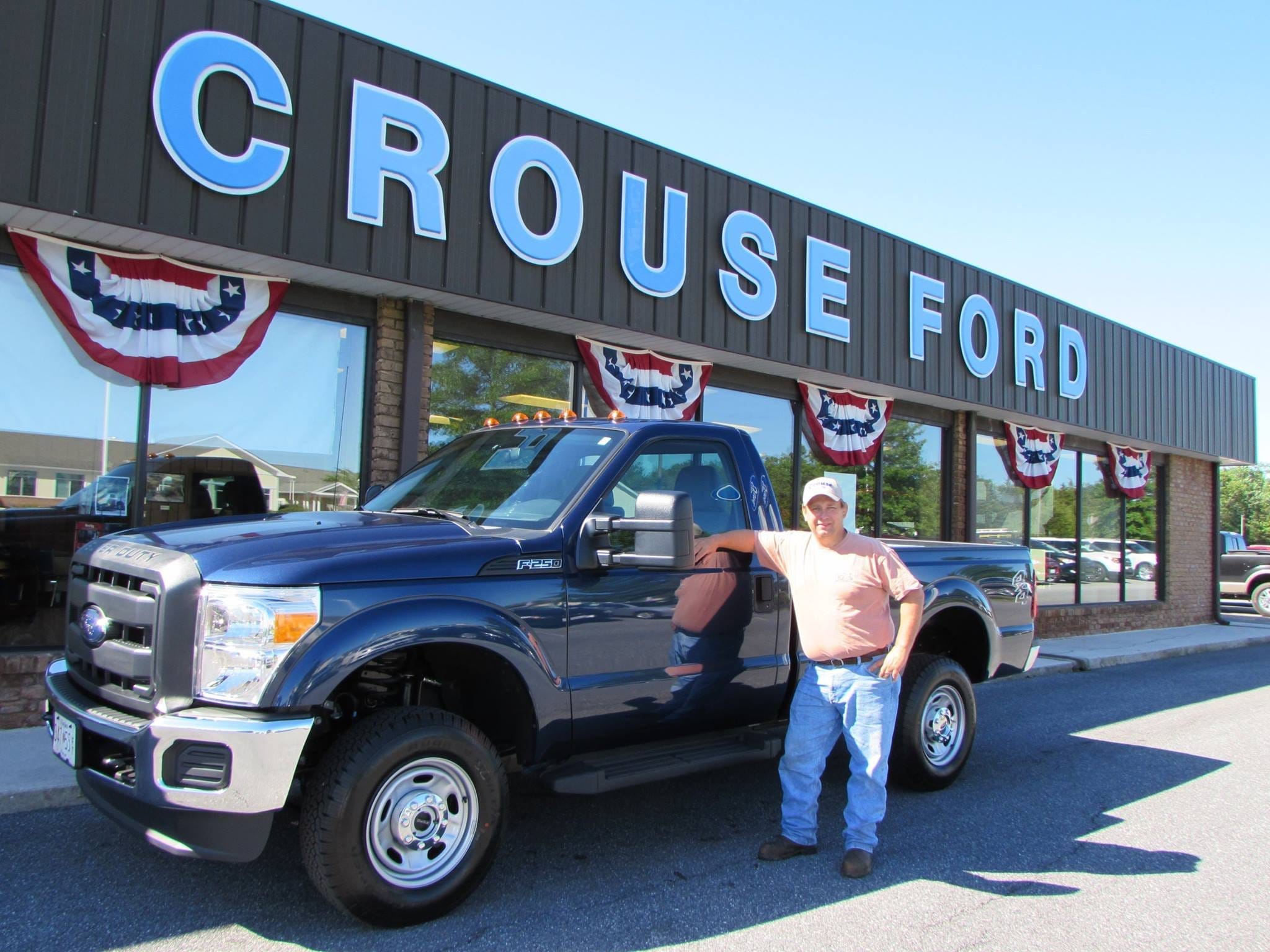 ---
Pictured is Crouse Ford customer Donald Knox of Taneytown
who is driving a 2000 Ford E-350 about to turn 1 MILLION Miles.
That is 1,000,000! Don's "Million Mile Van" was both purchased, and serviced right here at Crouse Ford.
Photos taken on May 21, 2014 at Crouse Ford Sales, Inc.